Welcome to my Website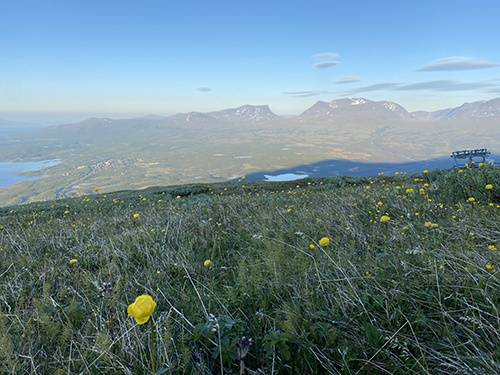 Summer above the Arctic Circle was amazing. I enjoyed warm weather and good company, i.e. my wife and my friend Stefan. We started by going north and then immediately south to the southernmost point of Sweden, Smygehuk. The highlight of the journey was the chairlift to the top of Noulja, a mountain near Abisko in the municipality of Kiruna. The spring journeys to Norrbotten you can see here and the summer journey you can see here. The journey to the south of Sweden can be found here.
Our latest journey abroad was London in February and March 2020, and it is always so nice to be there. Our friend Stefan often accompanies us on our journeys to London, which enhances the expericence. He is easy-going and always super excited about everything, which makes the journey even better. For the first time also Daniel travelled with us.
This site is mainly about my journeys around the world, but a piece of it is dedicated to Liljaskolan and my students, who can get hold of assignments and good examples written by older students whenever they want to.
Also there is a part of the site for one of my biggest passions in life, Mercedes.
Most welcome to my site!