Welcome to my Website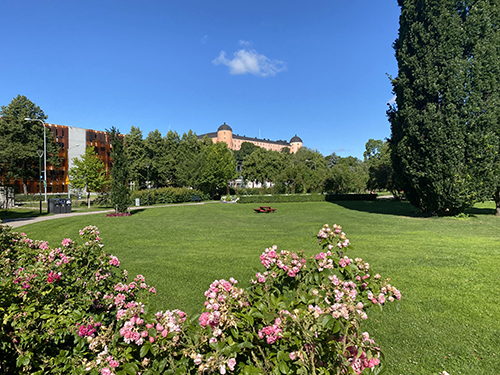 As we seem to be restless, we wanted to go on another journey as well, this time to Stockholm and Uppsala. As usual we enjoyed sights and turfed a lot. Pictures can be found here.
The summer of 2020 does not look like any other summer most people have experienced. Due to the Corona pandemic we have to visit the country we currently live in. My wife and I decided to go to Skåne, the most beautiful province in Sweden. Pictures of our journey can be found here.
In June we went to Norrbotten two times, and photos of the journey can be found here.
Our latest journey abroad was London in February and March 2020, and it is always so nice to be there. Our friend Stefan often accompanies us on our journeys to London, which enhances the expericence. He is easy-going and always super excited about everything, which makes the journey even better. For the first time also Daniel travelled with us.
This site is mainly about my journeys around the world, but a piece of it is dedicated to Liljaskolan and my students, who can get hold of assignments and good examples written by older students whenever they want to.
Also there is a part of the site for one of my biggest passions in life, Mercedes.
Most welcome to my site!